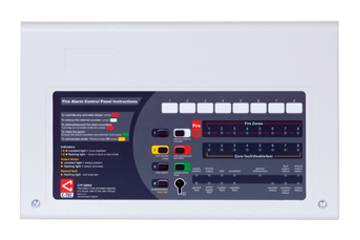 Fire Alarms are a requirement for most commercial buildings and our experienced surveyors can advise on exactly what system will best suit your premises or can provide you with best system to suit the requirements of your insurer or building officer.
Our installations are carried out to the highest level of quality to comply with the British Standard BS5839 and we can also provide quotations to take over existing systems with a service contract that complies with the standards.
All fire alarm systems are complimented with a service contract tailored to the requirements of the premises be it quarterly or half year visits to ensure the system is working as it should be.  All our contracts include the use of our engineer call out facility 24 hours a day.