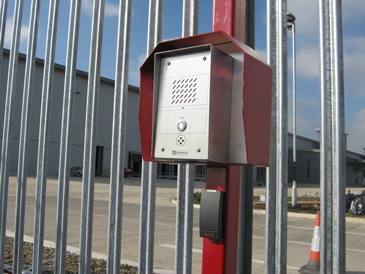 Access control is a great way to control who can gain access to your premises through one or multiple access control doors.  This can be achieved by the way of an audio intercom system with communication from the access door to one or many handsets in the building that can release the door.  These can be hardwired or Wireless Intercom solutions are available.
Alternatively access can be controlled by a keypad or reader fitted to the access door to restrict access to authorised personnel only.  These systems can work stand alone or can be PC based with user friendly client software monitoring each door and providing unique access levels to all individuals that use the building.
Several door locking solutions are available for door entry systems such as maglocks, door strikes, solenoid locks or more basic digi lock solutions.
All access control system installations are complimented with an optional maintenance contract to provide a high quality of after care of the system, routine service visits and the use of our engineer call out facility 24 hours a day.